Your Awesome Discount Furniture Source in Newport, NC!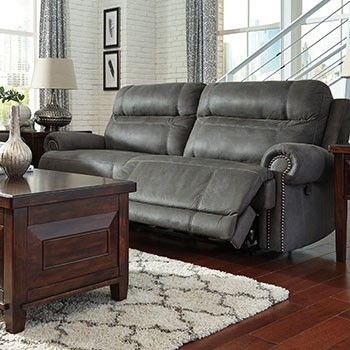 If you need quality affordable furniture in Newport, NC, don't worry. Family-owned and operated Furniture Distributors has got this. Since 1981 we've been the state's discount furniture source for hardworking shoppers. Why settle for cut-rate stock at the big boxes when you don't have to? Here, discount furniture comes in a dazzling variety of designs and from trusted brands. From full formal dining sets with extension tables to imposing king bedroom sets, Furniture Distributors ALWAYS has it for the right price. That's not just words: find it for less within 30 days of your purchase and our Smart Shopper Promise is ON, matching that price. So when you shop home furniture here, everybody WINS! At our Newport store showroom, the discount furniture deals go on EVERY day of the week.
Fantastic Living Room Furniture Choices
No matter if your design preference is for Victorian romance or art-chic ultramodern, our living room furniture style selection is second to none. Got lots of floor space? Consider one of our chaise sectionals, which are so reasonably priced you can get a versatile oversized storage ottoman too! We also carry classics from traditional 3-seat stationary sofas, some in family-friendly performance fabric that resists stains, to top-grain leather sofas and chaise fainting couches. And if living room recliners are your thing, try sitting in one of our plush models complete with heat AND massage! Pamper your guests and yourselves with unparalleled luxury all on a regular person's budget.
Relaxing and Inspiring Bedroom Furniture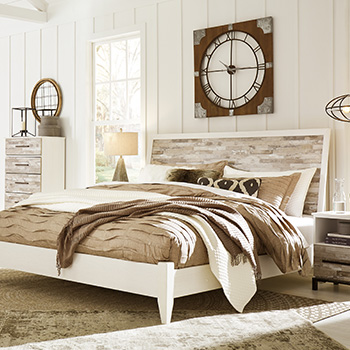 Like most of the country, Newport households LOVE queen beds so our store's bedroom furniture selection has many styles to choose from. Louis XVI opulent with a button-tufted fabric or leather headboard? Low-profile midcentury bachelor-pad coolness? No problem! Even if you're pressed for floor space and need an economical storage bed with built-in case goods to banish clutter, you've got a choice of styles and colors.
Outstanding Discount Furniture Store Service
From white-glove delivery to easy furniture financing, our discount furniture store is first and foremost a people business, one family helping another. If you really want something and it's not on this site or on the floor, just ask! We can order it.
Get started on the home furniture you REALLY want. Visit us at our discount furniture store in Newport, NC at 5458 Hwy 70, Newport, NC 28570 or call (252) 222-0721.
The Town of Newport was granted a charter from the State of North Carolina on January 30, 1866, but its history begins almost 150 years before that time. The Newport River which weaves through Carteret County and empties into the Beaufort Inlet, was the highway over which early settlers traveled to the "rich upland country".
Newport, NC Resources